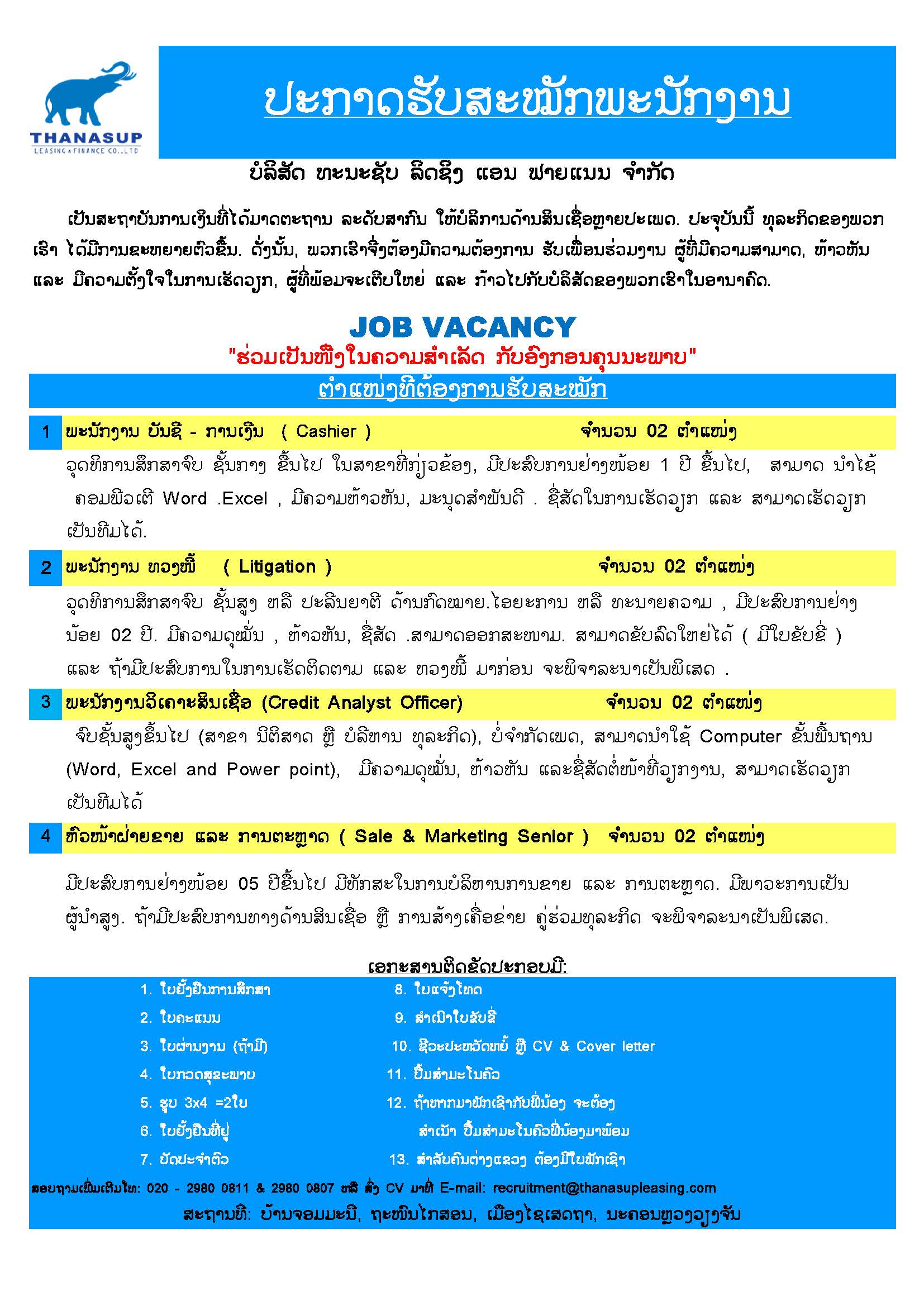 Thanasup is a dynamic and growing organisation providing financial solutions to local consumers.
We are presently seeking expansion to our business and highly welcome suitable individuals who are similarly seeking to have a satisfying career with us.
List of vacant positions (last update : 30-01-2020)
Operation Manager for Motorcycle 2 Positions

Sale 2 Positions

Administrator Officer 1 Positions

Driver 1 Position

Maids of office 1 Position

Maids of house 3 Positions

A copy of the application form may be obtained Download here or from our office. You may submit your application form and relevant documents to recruitment@thanasupleasing.com or directly at our office, addressed to the Human Resource Manager.
ສຳເນົາເອກະສານສະໝັກວຽກແມ່ນສາມາດ ດາວໂຫຼດທີ່ນີ້ ຫຼື ເຂົ້າມາຮັບໄດ້ທີ່ບໍລິສັດພວກເຮົາ. ສາມາດສົ່ງເອກະສານທີ່ກ່ຽວຂ້ອງມາທີ່ recruitment@thanasupleasing.com ຫຼື ສົ່ງເຂົ້າມາທີ່ບໍລິສັດໂດຍຕົງໂດຍລະບຸສົ່ງຕໍ່ໃຫ້ກັບຫົວໜ້າຝ່າຍບຸກຄົນ.